VIRTUAL VGL FORUM | BIG PICTURE THINKING
A Conversation About Post-Pandemic De-Globalization:
What Does It Mean for Leaders?
AN INTERACTIVE LIVE WEBINAR
Join: 15:00 CEST (tech-check) | Start: 15:05 CEST | End: 16:00 CEST
Speakers: Professor John Alderdice, Dr. Bijan Khajehpour (moderator)
Registration: Participation is free, register below
Globalization has been a key theme in the past few decades, mainly driven by western governments and businesses, and viewed with suspicion in the developing world. Globalization has created a lot of interdependencies that have had positive and negative impacts on national economies. Many think of trade as soon as one mentions globalization, but the phenomenon has also facilitated other flows, i.e. knowledge and technology, investment, people as well as ideas.
Interestingly, the behavior of various governments during the Covid-19 pandemic underlined the vulnerability of a globalized system of supply chains. It is clear that there are new rationales for protectionism, especially in light of unpredictable crises such as Covid-19. It is not the first time that the limits of globalization are challenged. In fact, after the financial crisis of 2009, there was a push to reverse some of the processes in global economic integration.  Furthermore, Donald Trump's discourse has paved the way for de-globalization of security structures. The question is whether the Covid-19 experience will lead the world towards a greater degree of de-globalization.
The conversation will be based on the below questions as well as questions from the audience:
What has contributed more to the apparent process of de-globalization, phenomena like Brexit and Trump or the recent pandemic?
How far will this process go and what will it mean for international business?
One of the justifications for globalization was "economic growth". Would de-globalization lead to economic decline, which in turn will undermine economic welfare?
What does the process mean for political and business leaders?
Based on the Brexit experience, can one gauge how this process may affect Europe politically and psychologically?
Can we expect a new phase of inward-looking policies? If yes, what should political leaders do?
How can we understand the China-US global rivalry in the new de-globalizing process? What does that mean for Europe?
Can the expected negative repercussions be contained or even undone? If yes, how?
How should business leaders adjust their overall outlook?
The conversation with Professor John Alderdice moderated by Dr. Bijan Khajehpour will also take into account participants' questions in an interactive Q&A during the event.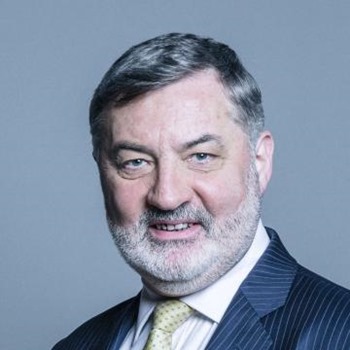 Professor John Alderdice, the Lord Alderdice FRCPsych
John is a professor in psychiatry and applied his professional understanding to addressing politically-motivated violence in Ireland, where he was one of the Party Leaders who negotiated the 1998 Belfast Agreement that brought an end to the conflict there. He then served for some years as the first Speaker of the new power-sharing Northern Ireland Assembly. 
He has been a Liberal Democrat member of the British House of Lords for over twenty years and is currently a Deputy to the Lord Speaker. He was formerly President of Liberal International – the global network of some 100 liberal political parties and is now the Director of the Centre for the Resolution of Intractable Conflict based at Harris Manchester College, which is part of Oxford University.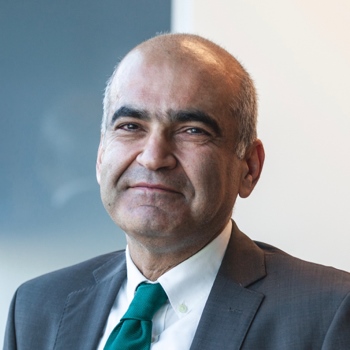 Dr. Bijan Khajehpour
Bijan is a Managing Partner at Eunepa and Atieh Capital, and a veteran strategy and risk advisor, with particularly extensive experience in West Asian markets. He has over 25 years of strategic consulting experience with global companies.
Bijan has also been involved in mediation and negotiations of international business and investment partnerships, and is a Fellow of International Dialogue Initiative (IDI).
Registration to the Event
If you need help, please email info@viennagloballeaders.com.
– We produce photos and sometimes short video clips. Selections from this media will be published to present our activities on our website, social media, and possibly flyers. You can revoke this any time. More information: privacy policy. 
Registration is now closed.
Stay updated with VGL Forums and workshops!