VGL FORUM
LOST IN CHANGE? – Impulse für Leadership in Neuen Arbeitswelten
Datum: 31 Jänner 2019
Zeit: 18-20 Uhr
Location: Expat Center Vienna, Schmerlingplatz 3, 1010 Wien
ReferentInnen: Dr.in Barbara Covarrubias Venegas, Dr. Bijan Khajehpour, Nina Alice Bauregger, MMa
Sprache: Deutsch
Anmeldung: siehe unten
Facebook event: here
Agilität als gewünschte Kompetenz findet sich immer häufiger in Qualifikationsanforderungen für Führungs- und Schlüsselkräfte. Neue Arbeitswelten ermöglichen uns einerseits mehr Flexibilität im Umgang mit Arbeitszeit oder Arbeiten von zu Hause aus. Andererseits sehen wir die Herausforderungen durch Unsicherheit, rasante Geschwindigkeiten und damit einhergehend einen konstanten Veränderungsdruck in Organisationen. Vor allem die gewünschte Fähigkeit sich ständig anzupassen an häufig wechselnde Situationen und Anforderungen braucht einen kontinuierlichen Lern- und Entwicklungsprozess.
Was bedeutet Flexibilität in der Führung?
Wie können dislozierte Teams geführt werden?
Welche Herausforderungen gilt es in Change Projekten zu beachten?
Welche Instrumente hat eine Organisation, um sich auf potentielle Veränderungen vorzubereiten?
Sollte eine Organisation proaktiv eine Veränderung vorbeugen oder erst hinterher reagieren?
Dr. Bijan Khajehpour, Dr.in Barbara Covarrubias Venegas und Nina Alice Bauregger, MMag. diskutieren die Herausforderungen von Change Management in Neuen Arbeitswelten. Die ReferentInnen werden auch interaktiv Fragen der TeilnehmerInnen beantworten.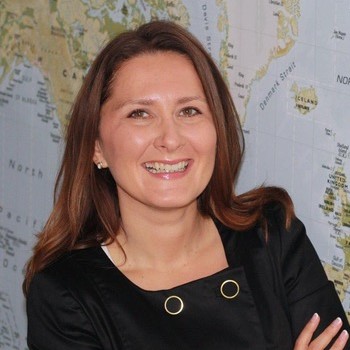 Nina Alice Bauregger
Nina is a senior marketing & sales expert, boasting a decade-long leadership track record with global players, SMEs and start-ups. Her fields of expertise include corporate communication in change projects, digital transformation and intercultural leadership.
Anmeldung zum Event
Der Eintritt ist frei. Aufgrund begrenzter Platzanzahl, bitten wir Sie jedoch um vorherige Anmeldung.
– Durch Ihre Anmeldung erklären Sie sich einverstanden, dass Ihr Name und Ihre E-Mail-Adresse verarbeitet werden können, und erhalten Updates zu VGL. Sie können dies jederzeit unter info@viennagloballeaders.com widerrufen. Mehr in unserer Datenschutzerklärung.
– Wir fertigen bei den VGL Foren Fotos und kurze Videoclips an. Die Medien werden zur Darstellung unserer Aktivitäten auf der Website, in Social Media Kanälen, und womöglich Flyern veröffentlicht. Weitere Informationen finden Sie in unserer Datenschutzerklärung.
Registration is now closed.
Sign up to receive updates on our leadership programs.