VIRTUAL VGL FORUM
POSITIVE LEADERSHIP
The Key to High Performance
AN INTERACTIVE LIVE WEBINAR
Speakers: Dr. Markus Ebner, Dr. Tayyab Rashid, Marcus Pietrzak, Stefan Andexer, moderated by Dr. Barbara Covarrubias Venegas
What sets average companies apart from those that are highly successful? And what do managers, whose employees unfold their full potential, do differently?
Professor Martin Seligman, one of the best-known researchers in the world, stated some two decades ago that psychology was mainly concerned with people's suffering, but knew very little about happy and successful people. He therefore called for scientific investigation into happines, success, extraordinary achievements, i.e. generally positive life histories. He called this research approach "Positive Psychology".
An area of organizational psychology works with these approach and investigated numerous high-performance companies worldwide. The result: Positive leadership is the key to above-average performance.
Keynote: Dr. Markus Ebner

Dr. Markus Ebner, one of the leading experts in this field, will show how positive leadership works, which visible effects this management style has on companies, and which simple smaller and larger practical tools can be implemented immediately in everyday business. Many practical examples and exercises enrich this presentation. In addition, you will learn how to use this approach for yourself in order to recognize and use your own strengths (better).
Keynote: Dr. Tayyab Rashid

Daily Dose of Strengths-Based Actions to Maintain Resilience and Wellbeing at Work
The catchphrase "tolerate uncertainty" is easier to say, but harder to enact, especially as the world is trying to adopt and adapt with emerging phases of COVID-19. Based on the premise that there will never be zero-anxiety, nor will we be ushered into a pandemic-free world anytime soon, this presentation shares key skills to take small, purposeful, strengths-based actions that can build and maintain our daily dose of resilience and wellbeing at work.
Kicking off with this keynote by Dr. Markus Ebner (speaker, coach and author) and Dr. Tayyab Rachid (clinical psychologist and author), they will be joined by Stefan Andexer (Lidl Austria) and Marcus Pietrzak (IBM Global) in a panel discussion moderated by Dr. Barbara Covarrubias Venegas, in which they will discuss their own experiences with positive leadership and answer questions from the audience in an open Q&A session.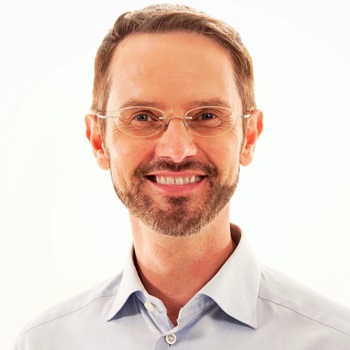 Dr. Markus Ebner
Markus teaches economic and organizational psychology at the University of Vienna and the University of Klagenfurt, works as a coach and trainer for numerous companies, and owns a management consultancy. He has specialized in Positive Psychology and is one of the leading experts on the subject of Positive Leadership in the German-speaking countries. His work has received numerous awards. His book "Positive Leadership" was placed on the economic-relevant German bestseller lists in 2019; the English edition will be published in 2020.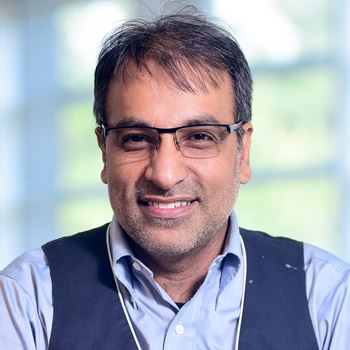 Dr. Tayyab Rashid
Tayyab is a licensed clinical psychologist and an Associate Faculty at the University of Toronto Scarborough (UTSC). He has also taught Self-Development course for five years at the Executive master's in Leadership & Strategy Program, IE University, Madrid, Spain. Tayyab's expertise includes strengths-based clinical practice, resilience and posttraumatic growth. Tayyab's work has been published in academic journals and his book, Positive Psychotherapy, with Dr. Martin Seligman, has been translated into several languages.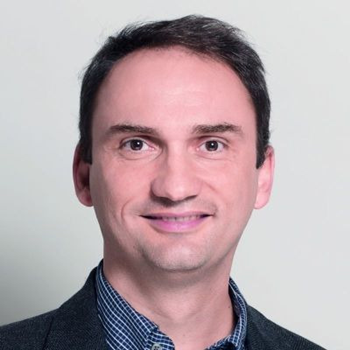 Marcus Pietrzak
Marcus has been Leadership & Executive Development Leader at IBM for the past 15 years. In his global role, he blends extensive international consultancy experience with a range of responsibilities: from creating and managing programs for aspiring managers and executive leaders, to driving culture change initiatives – e.g. Positive Leadership in Europe. His expertise is grounded in a Master's degree in I/O Psychology, and in HR Management and Organisational Development. He also teaches leadership topics at the University of Vienna.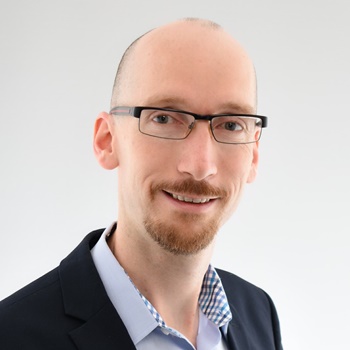 Stefan Andexer
Stefan is Head of HR Development at Lidl Austria. He is responsible for training and development, talent management, global mobility, and apprenticeship training. After studying "International Economics", he joined Lidl as sales manager in 2008. He later changed to the sales organisation of Lidl, before joining the HR department in 2016. In all his positions, he was able to make use of his passion for HR and test new management approaches in practice.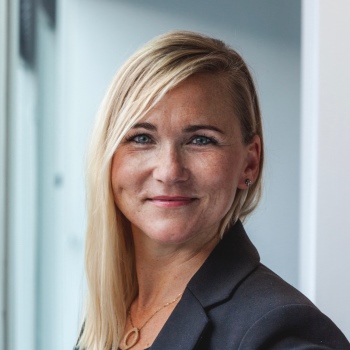 Dr. Barbara Covarrubias Venegas
Barbara is a senior researcher and lecturer at different universities in Austria and abroad. Besides, she is Visiting Professor at the University in Valencia/Spain. Her research focuses on New Ways of Working and particularly leadership strategies for complex environments. Barbara is the project leader for Vienna Global Leaders and Eunepa's different leadership programs. Besides, she is a passionate dancer and fell deeply in love with West Coast Swing. www.barbaracv.com
Registration to the Event
Participation is free. Please register to receive your individual secured link. If you need help, please email info@viennagloballeaders.com.
– By signing up, you agree that your name and email address can be processed to register and to receive updates to VGL. You can unsubscribe any time.
– We produce photos and sometimes short video clips. Selections from this media will be published to present our activities on our website and social media. You can revoke this any time. More information: privacy policy. 
Registration is now closed.
Stay updated with the latest VGL Forums and workshops!