VGL FORUM
BEYOND VALUES – How to Impact Your Entire Business
Date:
18 March 2020, 18:00–20:00 (Start 18:30)
Location:
Vienna Expat Center, Schmerlingplatz 3, 1010 Vienna
Speakers:
Dr. Baher Al Hakim, Roman Koch, Dr. Pari Namazie (moderator)
Registration:
online
see below
Social:
Facebook
|
LinkedIn
Integrity. Innovation. Trust.
These sound like great values many organizations have, but the question is: Do they practice them?
Studies show that organizations with clearly defined and implemented values outperform organizations that don't. Employee engagement is higher and profitability rises.
The truth is, however, coming up with strong values and sticking to them is a challenge. When practiced correctly, values will demand not only constant vigilance, but also limit an organization's strategy. They leave executives open to criticism and should shape employee behaviour.
When not practiced correctly, on the other hand, values become meaningless and can even create cynical employees and undermine leadership credibility.
We will look at questions, such as:
How can a specific value impact your business

—

from the business model, to leadership, partners, culture and decisions?
How is this value seen in other divisions such as IT, marketing, HR?

What do you do when a value is not being seen?

How can you recognize when a value and your business are misaligned?

What happens when a value breaks down or is violated?
Dr. Baher Al Hakim (CEO at Medicus AI) and Roman Koch (Managing Director at Gebr. Heinemann Vienna) will share how they implement a specific value in their organizations, and — together with our moderator Dr. Pari Namazie — they will take part in a panel discussion and Q&A session with the audience.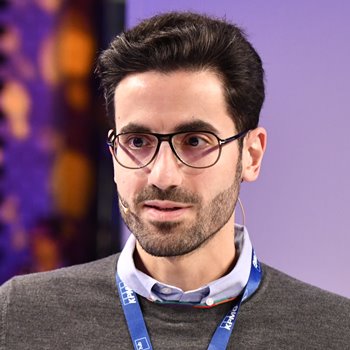 Dr. Baher Al Hakim
Baher is a dentist by study and a serial entrepreneur by practise, with 14 years experience in a broad spectrum of disciplines including product & technology, business, sales and marketing. Since June 2015, he has been the CEO of Medicus AI, applying the latest technologies & trends in AI, mobile and design into redefining the state of healthcare. Before Medicus, he founded several startups, including CloudAppers digital agency in 2008, napkin startup studio in 2012, and Wally, a smart personal finance app that became no. 1 finance app in 22 countries.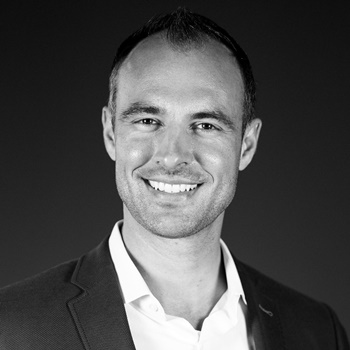 Roman Koch
Roman is the Managing Director at Gebr. Heinemann Vienna and is responsible for the operation of all ten Heineman Duty Free Shops at Vienna International Airport. Prior to Vienna, he managed the operation of Heineman Duty Free Shops in Italy and other Austrian cities. Roman studied in Germany, Sweden and the US and has international professional experience.
Registration to the Event
Entry is free. Due to limited spaces, we ask you to kindly register in advance.
– By signing up, you agree that your name and email address can be processed to register and to receive updates to VGL. You can revoke this at any time via info@viennagloballeaders.com. Learn more in our privacy policy.
– We produce photos and sometimes short video clips at the VGL forums. Selections from this media will be published to present our activities on our website, social media, and possibly flyers. More information can be found in our privacy policy.
Sign up to receive updates on our leadership programs.