VIRTUAL VGL FORUM
Hard Truths on Leadership Transitions –
What You Wish You Knew Before Your Leadership Transition
Date: Wednesday, 10 November 2021
Speakers: Jim Herman, Elizabeth Sáenz, Torsten Schuster, moderated by Pari Namazie
Registration: Registration is now closed
Research shows that nearly 50% of CEOs who transition into a new role say, "This was not what I expected beforehand." As much as 83% of global leaders feel they are unprepared for the new role and in 18 months, nearly half of them disappoint or fail entirely.
The biggest reason for failure or under-performance is not due to lack of competences and experience, rather it is due to not understanding the politics and culture of the organisation.
There are different factors at play in a transition — understanding the organisation, business, stakeholders, team and other factors — but there is also the impact a transition has on a leader: emotionally, psychologically and socially. It is breaking from a past role and positioning oneself in a new one.
One of the biggest pitfalls a leader makes in a transition is expecting what worked before will work again, unaware that a successful transition forces the leader to be ever more self-aware, reflective and open to learn and change.
Our VGL Forum brings together a diverse group of leaders to share insights on their leadership transitions.
Was the transition as they expected?

What was their biggest challenge in their transition?

Where did they fail? What did they learn?

What decisions were right, what decisions were wrong?

How did you learn about the culture and politics of the organisation?

What inner characteristics are needed for leaders to experience a successful transition?

How did their organisation support them? What support would they have liked to receive?
Join us as Pari Namazie introduces her research project and moderates a conversation with Jim Herman, Elizabeth Saenz, Torsten Schuster, where we share stories, insights and best practices on leadership in transition.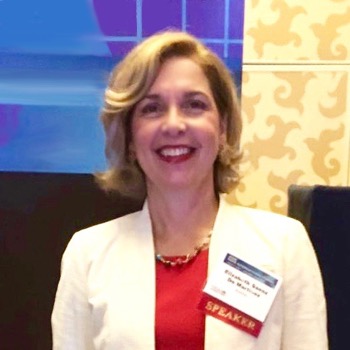 Dr. Elizabeth Sáenz
Elizabeth is a medical doctor specialized in paediatrics with further Master's degrees in Public Health in Developing Countries and Mother and Child Health.
She has worked as a practitioner both in the public and private sector, developing a sensibility for the social dimensions of health care and health services provision.
Through her career, she has worked in several UN organizations, such as PAHO, UNFPA and more recently UNODC, where for the past 13 years she has been responsible for the coordination of global programmes on treatment of drug use disorders.
In early 2020 she was assigned as UNODC Liaison Officer in Geneva. She is responsible for promoting UNODC's and WHO's efforts in working on a holistic approach to drug demand reduction, and enhance interagency cooperation in the UNODC-WHO Programme on drug dependence treatment and care.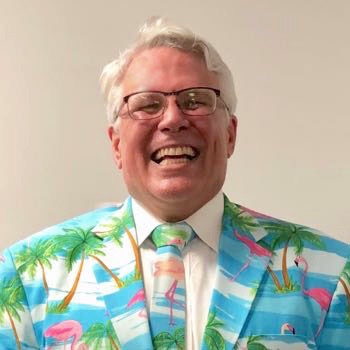 Jim Herman
Jim is a co-founder and managing partner in HonuLei Connection, which is based in Honolulu and provides coaching, leadership training, and consulting on bringing restorative justice to organizations. He retired as U.S. diplomat in 2019. His last overseas assignment was as Principal Officer/Consul General at the U.S. Consulate in Frankfurt, Germany, the largest U.S. consulate in the world with over 900 employees.
Jim knows a bit about transitions: he has lived and worked in eight countries. During his 28-year career as a diplomat he moved 14 times and held 17 different positions, including training positions. After he left the Foreign Service, he and his wife established a new business, he got his Masters Degree in Conflict Transformation, he became a certified coach, and he started a leadership training program.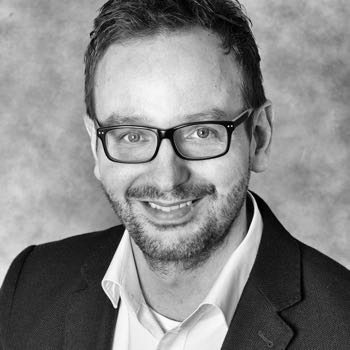 Torsten Schuster
Torsten is an HR expert responsible for Organizational & Leadership Development for Central Europe at Intel. He has 15+ years of professional experience in the consulting and high-tech industry with a strong focus on transformation management.
Torsten's purpose is to provide leaders & talents inspiration and a safe space to grow their mindset and capabilities. He is a certified leadership coach supporting his clients to navigate complex environments and master personal and professional transitions. Torsten is proud father of 3 talents and resides in Munich.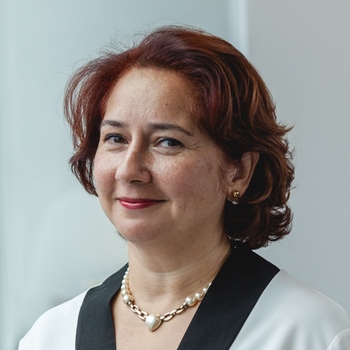 Dr. Pari Namazie
Pari is the founder of the platform Vienna Global Leaders and will co-moderate this session. She is an executive coach, facilitator and the Managing Partner and Head of the Leadership and Organisations Division at EUNEPA. She has over 25 years of experience in the field with multinational and international companies. 
Stay updated with the latest VGL Forums and workshops!