VIRTUAL VGL FORUM
Ukraine Crisis, the Limitations of International Law and Our Responsibility
A Conversation with Lord John Alderdice
Register
Date: Thursday, 28 April 2022
Speakers: Lord John Alderdice, moderated by Dr. Bijan Khajehpour
What are the limitations of international law in current crises? And what can business and civil society leaders do to prevent new tensions and protect people?
The current Ukraine crisis highlights the limitations of international law and the inability of international organisations such as the United Nations to uphold peace and deter violent acts such as Russia's invasion of its neighbour. Concepts such as the Responsibility to Protect exist on paper, but are absent, when the world needs them. Western governments have lost credibility as they have also engaged in or supported violent and unlawful acts in various countries.
At the same time, global citizens look in vain for some sort of unifying body with an unquestioned authority. Evidently, as long as we lack such an internationally accepted concept, nations are moving closer to nationalistic ideas. A consolidation of deeper nationalistic sentiments will push nations more towards conflict – an undesirable state of international relations.
To discuss the above trends, their causes and what business and civil society leaders can do to prevent new tensions and protect human beings and societies, we will have a conversation with Lord John Alderdice, moderated by Dr. Bijan Khajehpour.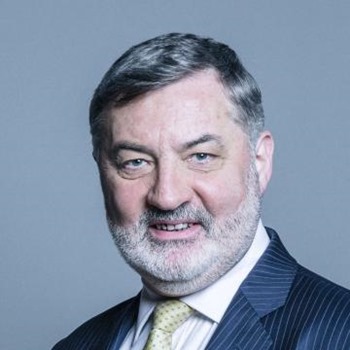 Lord John Alderdice
John Alderdice is the Director of the
Centre for the Resolution of Intractable Conflict
and Emeritus Chairman of the Centre for
Democracy and Peace Building
in Belfast. His work has been recognised with many honorary doctorates, fellowships, and prizes.
He is a psychiatrist by profession, but as Leader of the Alliance Party of Northern Ireland, he played a significant role in the negotiation of the 1998 Good Friday Agreement and was then Speaker of the new Northern Ireland Assembly. Since 1996 he has sat as a Liberal Democrat life member of the House of Lords and was Convenor of the Liberal Democrats in the House during the Conservative/Liberal Coalition.
During 2020/2021 he was Deputy Chairman of Committees and a member of the special COVID Select Committee of the Lords. He is a Senior Research Fellow at Harris Manchester College, a Visiting Research Fellow at St Benet's Hall, Chairman of the Academic Board of the Changing Character of War Centre at Pembroke College and has research affiliations with the Department of Politics and International Relations and the School of Anthropology and Museum Ethnography in Oxford. He is President of ARTIS (Europe) Ltd, a UK-registered company that he established in 2009 specialising in research, teaching, and interventions in situations of severe psycho-political disturbance.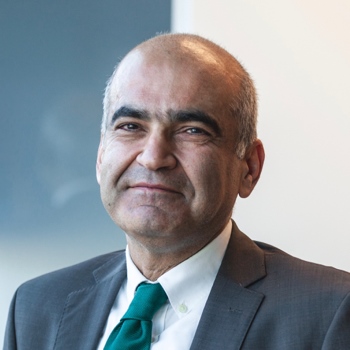 Dr. Bijan Khajehpour
Bijan is a Managing Partner at EUNEPA and Atieh Capital, and a veteran strategy and risk advisor, with particularly extensive experience in West Asian markets. He has over 25 years of strategic consulting experience with global companies.
Bijan has also been involved in mediation and negotiations of international business and investment partnerships, and is a Fellow of International Dialogue Initiative (IDI).
Stay updated with the latest VGL Forums and workshops!