VIRTUAL VGL WORKSHOP
Fail Fast – Learn Fast? How to Create a Productive Error Culture in Your Organisation
Learning: 3-part workshop with 8-hour LIVE learning journey
Dates: 
Part 1: 26 January 17:00-20:00 CET
Part 2: 2 February 17:00-20:00 CET
Part 3: 9 February 17:00-19:00 CET
Who is this for: Managers or team leaders 
Group size: 8-15 participants
Instructor: Dr. Barbara Covarrubias Venegas
Certificate: Certificate of completion
Learn to Build a Productive Error Culture
Emphasizing that errors are unacceptable and will be sanctioned does not prevent that errors are made – but can cause workers to cover up mistakes. Making an effort to identify things that go wrong to learn from them and prevent errors in the future offers a more fruitful approach.
An error management culture exists within an organization when employees dare to admit to their errors and active communication takes place about errors. Errors are detected, analysed and corrected quickly, and knowledge is actively shared within the organization, with a focus on learning from errors. Therefore, in three consecutive virtual LIVE training sessions you will explore the following topics:
Errors as opportunities: Errors as engines for change and improved solutions, causes of errors and costs of errors
Trust and feedback: the two top factors for a productive error culture
Productive error management: What does that mean in my area of activity and which tools can I use for it?
Error culture on three levels: I - my team - my organization
The 6 phases of building an effective error culture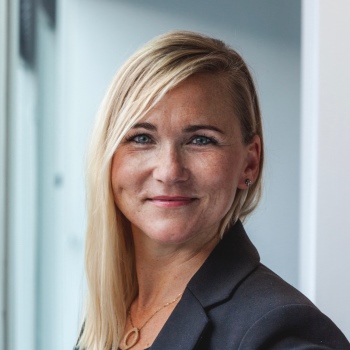 Dr. Barbara Covarrubias Venegas
Barbara is a senior researcher and lecturer at different universities in Austria and abroad. Besides, she is Visiting Professor at the University in Valencia/Spain. Her research focuses on New Ways of Working and particularly leadership strategies for complex environments. 
Barbara is the project leader for Vienna Global Leaders and EUNEPA's different leadership programs. Besides, she is a passionate dancer and fell deeply in love with West Coast Swing. Read more at www.barbaracv.com
Testimonials on previous VGL programmes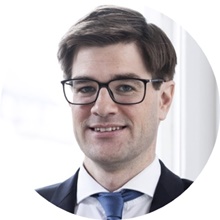 Patrick Etz
Managing Partner, ARACON Consulting GmbH
This programme was excellent. Both the material and instructors were extremely relevant to what needs I brought to the programme. I honestly feel better equipped returning to my team. I can recommend this programme to everyone who wants to succeed!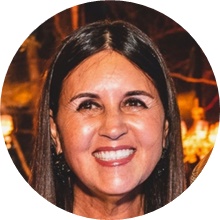 Claudia Correa
Associate Coach, BeHuman
My best collective zoom experience so far. The conference on Positive Leadership with the Vienna Global Leaders network last week was such an energizing experience. With people attending from all over the world. Tremendous organization speakers and format. The content keeps resonating in me.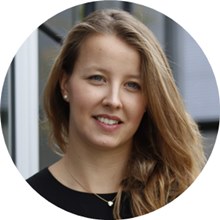 Vera Märk
Head of HR, Medicus AI GmbH
Taking part in the LIVED program was an exceptional experience. It helped me better understand certain aspects of leadership as well as to identify my own areas of improvement. The collaborative group of participants with varied backgrounds made this workshop even more valuable. It gave us a platform not only to learn from the LIVED program and its insights, but also to learn from each other's experiences, stories and backgrounds.
Stay updated with the latest VGL Forums and workshops!