Workshop Overview
Positive Leadership: How to Achieve High Performance with Strength-Oriented Leadership
Learning journey: 4 hours LIVE virtual workshop, individual reflection, triad learning
Dates: 8 July (15:00-17:00 CEST) + 15 July (16:00-18:00 CEST)
Group size: max. 18 people
Certificate: Certificate of participation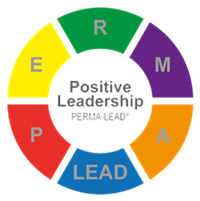 About the workshop
Think briefly about how you were supported during your life: Did you receive tutoring in school subjects in which you were less gifted, or were you also supported where you were above average? Do you mainly attend work-related seminars in your "development fields" or in those areas in which you are exceptionally good? Probably mostly the former. It is therefore not surprising that the following belief is firmly anchored in many managers: The greatest room for an increase in performance lies in a person's weaknesses. Do you believe that too?
Leadership research clearly shows that employees perform better when their strengths are promoted! Employees who are managed in a strength-oriented manner not only perform better, they are also happier, more committed and identify more clearly with their company. It is no wonder that the subjective burden on managers also decreases when they recognize the strengths of their employees, focus on them and use them in a targeted manner.
Objectives
Get to know positive leadership as a leadership approach and how to integrate it into your everyday management. Positive leadership aims to ensure that managers recognize, promote and support the individual strengths of the employees.
In this virtual learning journey, participants learn the PERMA lead concept of Positive Leadership and the numerous direct applications in everyday life. You will be experiencing practical exercises, learning concrete techniques and methods that you can integrate into everyday leadership, use individual reflection exercises and the Learning Triad during this unique virtual learning journey.
What is Positive Leadership?
Current and practical research results on Positive Leadership
Analysis of your own strengths: Get to know yourself better (Positive Leadership Potential)
Strength oriented feedback techniques
Methods, Tools and Leadership Techniques for Positive Leadership
Create the perfect fit between strengths and requirements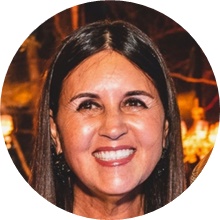 Claudia Correa
Associate Coach, BeHuman
My best collective zoom experience so far. The conference on Positive Leadership with the Vienna Global Leaders network last week was such an energizing experience. With people attending from all over the world. Tremendous organization speakers and format. The content keeps resonating in me.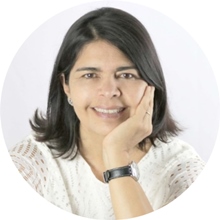 Verónica De la Fuente
Connector and Catalyst for Intercultural Relations
I attended this amazing event on Positive Leadership! Why amazing? First the content, excellent topic, very good experts and also, practical experiences and their implementation in organizations, which makes it very reliable. Another fantastic aspect is the workshop model, extremely interactive and participative, with the possibility of reflecting and sharing with the rest of the participants, but also in an energizing and convivial atmosphere. After so many webinars and online workshop, this one more than tired me, it energized me.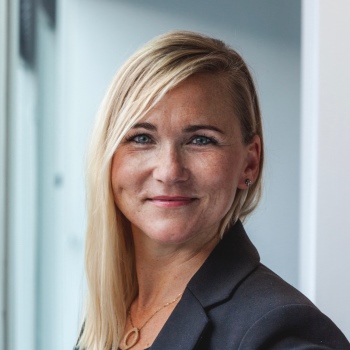 Dr. Barbara Covarrubias Venegas
Barbara is a senior researcher and lecturer at different universities in Austria and abroad. Besides, she is Visiting Professor at the University in Valencia/Spain. Her research focuses on New Ways of Working and particularly leadership strategies for complex environments. Barbara is the project leader for Vienna Global Leaders and Eunepa's different leadership programs. Besides, she is a passionate dancer and fell deeply in love with West Coast Swing. Read more at www.barbaracv.com
Barbara is a PERMA-Lead certified coach by Dr. Markus Ebner.
Stay updated with the latest VGL Forums and workshops!