AN INTERACTIVE LIVE WEBINAR
Date: 16 April 2020
Join: 18:00 CEST (tech-check) | Start: 18:10 CEST | End: 19:00 CEST
Location: Virtual
Speakers: Edgard Edmond Bou-Chahine, Ilona Tomczak, Pari Namazie (moderator)
Registration: Participation is free, but please register below to receive the link
Social media: Facebook | LinkedIn
By now, companies are slowly settling into a remote reality. While teams are picking up how to work online, leaders are facing the challenge of keeping them engaged and motivated. 
Here to share lessons on how to keep remote teams united are Edgard Edmond Bou-Chahine (General Manager, Schneider Electric Algeria and Tunisia) and Ilona Tomczak (Senior HR Manager, adidas). They will share best practices from a leadership and people perspective and discuss:
What has been their experience of shifting to leading a team virtually?
What were / are the challenges?
What needed to change (to unite the teams)?
What are best practices?
How do they keep a team engaged, motivated, and connected?
Join us for a new #VGLForum in the ongoing series "Virtual Leadership Lessons" on how to manage teams in times of uncertainty.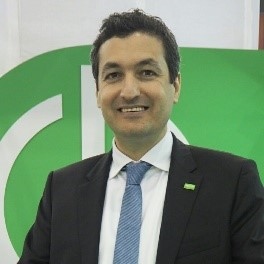 Edgard Edmond Bou-Chahine
Edgard is the General Manager at Schneider Electric Algeria and Tunisia, and has over 18 years of experience in finance, performance management and business development. His career at Schneider Electric has been developed around the fields of Finance, Performance Management and Business Development not only in Europe (France, Spain) but also in different African countries (South Africa, Egypt, Algeria, Morocco, Nigeria) and the Middle East region (Turkey, UAE, Kuwait, Saudi Arabia, Qatar, Lebanon, Iran).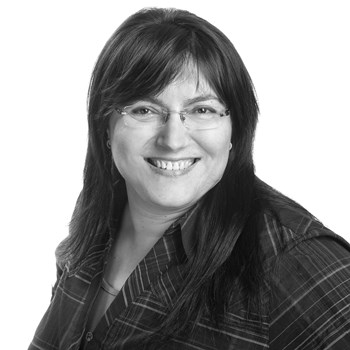 Ilona Tomczak
Ilona has over 20 years of experience in HR – operational HR business as well as conceptual HR. Currently, she is a Senior HR Manager at adidas and focuses on Diversity & Inclusion topics as well as Culture and Engagement. She has initiated and leads the Europe DiveIn Team with the purpose of driving and steering D&I topics across Europe. Ilona is also a Co-Active Coach. Her coaching philosophy is, "Too many people die with their music still in them." (Oliver Wedell-Holmes). Her intention is to listen, dance and let the music out. She inspires her coachees to trust in themselves  and to create their purpose to live their life to the fullest.
Registration to the Event
Participation is free. Please register to receive your individual secured link for the live VGL Forum. If you need help, please email info@viennagloballeaders.com.
– By signing up, you agree that your name and email address can be processed to register and to receive updates to VGL. You can revoke this at any time via info@viennagloballeaders.com. Learn more in our privacy policy.
– We produce photos and sometimes short video clips at the VGL Forums. Selections from this media will be published to present our activities on our website, social media, and possibly flyers. More information: privacy policy. 
Registration is now closed.
Stay updated with VGL Forums and workshops!