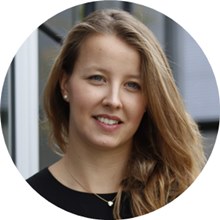 Vera Märk
Head of HR, Medicus AI GmbH
Taking part in the LIVED program was an exceptional experience. It helped me better understand certain aspects of leadership as well as to identify my own areas of improvement. The collaborative group of participants with varied backgrounds made this workshop even more valuable. It gave us a platform not only to learn from the LIVED program and its insights, but also to learn from each other's experiences, stories and backgrounds.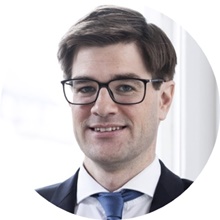 Patrick Etz
Managing Partner, ARACON Consulting GmbH
This programme was excellent. Both the material and instructors were extremely relevant to what needs I brought to the programme. I honestly feel better equipped returning to my team. I can recommend this programme to everyone who wants to succeed!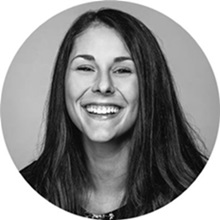 Aneta Londová 
Co-founder & Chief Buzz Creator, Moonshot Pirates
Going into this program I did not know what to expect, but as it turns out I was impressed by the hospitality, knowledge, and interactivity of it. Pari and her colleagues are experts in their field. LIVED has been an unexpectedly remarkable outlet for advice, support, and peer relationship building. This program helped me to recognize my leadership learning style, emotions, and drive. Overall, I would say it was a great program!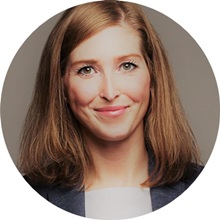 Gordana Schiel
Terminal Manager at Vienna Airport, Gebr. Heinemann Wien GmbH
.…we are living and growing in a fast, complex and very dynamic world – the VUCA world. Through the digitalization we have to be fast in our decisions, handle complex markets and be one step ahead of our competitors. We have to be more flexible – living in one city and working in another – this is becoming more normal. The VGL leadership program offers not only knowledge and skills to handle your tasks in the VUCA world, it is also a fantastic platform for networking and sharing experiences with other participants.

ZM
Finance Director / Enterprise Performance Management Program Lead, Munich, Germany
The program allowed me to reflect on my leadership style with the support of a structured framework. I was able to reflect on my personal strengths and identify how these attributes shape me as an individual and my leadership style. The Emotions and Drive module was truly fascinating as it is such an important dimension deserving of more personal attention, which is very often underestimated and neglected. The participants were all engaged and the trainer performed a brilliant job in keeping the group interactive over the course of 2.5 days. A valuable program and truly refreshing!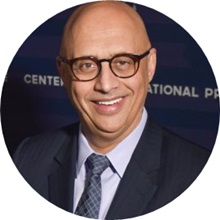 Abdulwahab Alkebsi
Managing Director, Programs, CIPE – Center for International Private Enterprise, USA
I've known VGL and its leadership and worked with them very closely. They're the consummate professionals yet wonderfully personable and warm. The VGL leadership program equips global leaders and executives with an essential and timely set of tools to tackle today's intricate global demands. The program is successful in its strategic design to help leading business practitioners mitigate risks through a knowledge-based and analytical approach, while providing a stimulating environment of knowledge sharing and networking for participants.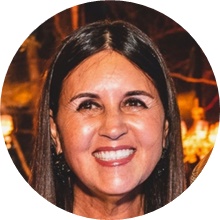 Claudia Correa
Associate Coach, BeHuman
My best collective zoom experience so far. The conference on Positive Leadership with the Vienna Global Leaders network last week was such an energizing experience. With people attending from all over the world. Tremendous organization speakers and format. The content keeps resonating in me.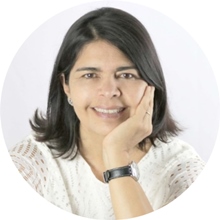 Verónica De la Fuente
Connector and Catalyst for Intercultural Relations
I attended this amazing event on Positive Leadership! Why amazing? First the content, excellent topic, very good experts and also, practical experiences and their implementation in organizations, which makes it very reliable. Another fantastic aspect is the workshop model, extremely interactive and participative, with the possibility of reflecting and sharing with the rest of the participants, but also in an energizing and convivial atmosphere. After so many webinars and online workshop, this one more than tired me, it energized me.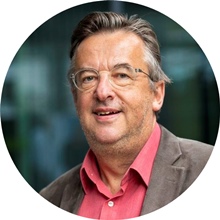 Vincent Merk
Senior Lecturer in Intercultural Management
VGL? Very Good Learning!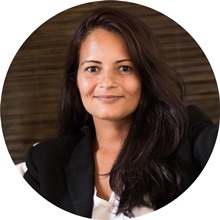 Daniela Felletti
D&I Education & Consulting, Global Inclusive Recruiter
During the 1st confinement in France I had the opportunity to join Vienna Global Leaders conferences about leadership and I highly appreciated their quality of virtual meetings including contents and interactions. Genuine and excellence define them! I'm thankful to them for the learning at this period and I highly recommend you join their program!
Management and leadership in a VUCA world demand agility, resilience and a degree of flexibility to deal with the ever growing complexities of global markets. Business leaders will have to be capable of managing the risks of a VUCA world – a task that is facilitated through the three factors that the VGL leadership program offers, i.e. knowledge, skills and a relevant network of professionals. I have known the principals of VGL for more than 10 years and believe that they have designed an applicable program to help participants develop as leaders.
Now, more than ever, managers need the skills and agility to function in a rapidly changing, globalized environment. Succeeding and thriving in such an environment depends on managers being able to develop their cultural and emotional intelligence in such a way that they are able to connect their own and other's values in order to create shared meaning and purpose. This course will help managers devise an individual plan to develop this skill-set.
Faced with a growing level of uncertainty and complexity in today's world, business leaders and executives need appropriate tools and knowledge to make decisions and lead their respective teams and organisations. VGL offers the type of approach to help executives navigate through the complexities and ambiguities and to expand their international network. VGL's principals have successfully operated in challenging business environments and have also helped other organisations to develop and implement relevant strategies.
We are living in very dynamic times, we face complex, ambiguous situations of which dynamics impact decision process at an unprecendented pace. Leaders of future need state-of-the-art toolkit to handle complex dependencies and ambiguities. It is not only about leadership values, intellectual strength, engagement and mastering personal traits such as openness, curiosity, cognitive flexibility or emotional intelligence but also deepening the understanding of dynamic business and technological environment, changing characteristics of the human capital in present-day micro- and macro-economic processes and their impact on future. Leaders of tomorrow need to develop continuously in order to plan, to engage and to deliver in an efficient and sustainable way.
Providing excellent leadership in today's world requires solid knowledge about contextual demands from markets and society, deep insight into the dynamics and paradoxes of organizations and the people who work in and with them, and the ability to make decisions based on facts and intuition. VGL's "Mastering Leadership in a Complex World" provides all this and, in addition, an arena for exchange with high-caliber peers and experts.
A cardinal feature of the world today is the level of uncertainty we face and the consequent confusion it generates. We are bombarded daily with an avalanche of news (some of them fake), having to navigate our way through heaps of facts (some of them alt-facts) and watch with growing anxiety parliamentary democracy being substituted with autocracy, illiberalism and 'Twitter democracy'. In this new world we inhabit, as we evidence creeping populism and the unchecked rise of nationalism, the role of responsible, well informed and capable leadership has never been greater nor more urgent.
Stay updated with VGL Forums and workshops!