VGL FORUM
THE POWER OF RESILIENCE – How to Lead Under Pressure
Date: 3 October 2019, 18:00–20:00 (Start: 18:30)
Location: Expat Center Vienna, Schmerlingplatz 3, 1010 Vienna
Speakers: Dr. Bijan Khajehpour (moderator), Dr. Gudrun Gaedke, Iketina Danso
Language: English
Registration: online (see below) or at the entrance
Facebook event: here
Shape the session: What are your challenges regarding resilience, either individually, as a team, or as an organization? Send us your questions below or via email by 30 September! We will collect them and debate them in the session.
What does

 

resilience in the workplace mean?

What do highly resilient employees and managers do differently?

How can I develop my personal resilience at work?

What are ways to enhance resilience in our teams and organizations?
Resilience is a person's capacity to respond to pressure in the workplace and the demands of daily life. This skill includes aspects such as flexibility, durability, speed of recovery and buoyancy. In short, resilience affects our ability to 'bounce back' from challenges.
Resilience at work is now recognized as a powerful characteristic, particularly in our dynamic VUCA reality. Luckily, resilience is a developable competence. At work, resilient people are better able to deal with the demands placed on them, especially where those demands require them to deal with constantly changing priorities and a heavy workload. On an organizational level, resilience is a strategic imperative for an organization to prosper in today's complex world.
During this VGL Forum, Dr. Gudrun Gadke (trainer and lecturer) and Iketina Danso (International HR Consultant) are going to discuss some practical and evidence-based ways to develop our own resilience, as well as how to develop resilience in our teams and organizations (organizational resilience).
VGL Blog
Explore leadership perspectives and solutions for businesses navigating a complex, uncertain world.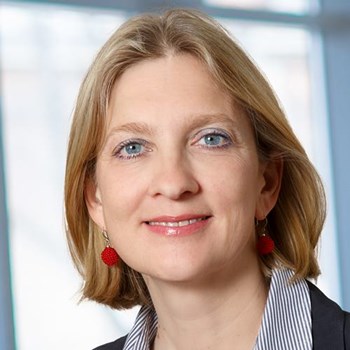 Dr. Gudrun Gaedke
Gudrun is a specialist in personnel and organizational development and works as a lecturer and trainer. She was Head of Study Programs Human Resources & Organization at FHWien der WKW University of Applied Sciences. Gudrun is particularly interested in resource-based approaches like positive leadership, resilience or solution-focused training to develop people, teams and organizations.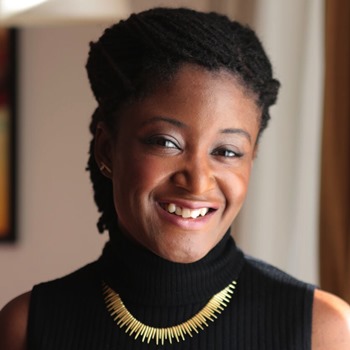 Iketina Danso
Iketina is an intersectional gender and international human resources professional with over 15 years of experience in international policy organizations and the private sector. She currently serves as a consultant at an international organization. Her responsibilities include the development, promotion and facilitation of learning opportunities for multidisciplinary staff from over 100 countries. She has also worked as a consultant Gender Expert to several UN organizations in Vienna and Geneva. In 2014, she founded professionalscheck.com  to support professionals with writing successful job applications in English.
Registration to the Event
Entry is free. Due to limited spaces, we ask you to kindly register in advance.
– By signing up, you agree that your name and email address can be processed to register and to receive updates to VGL. You can revoke this at any time via info@viennagloballeaders.com. Learn more in our privacy policy.
– We produce photos and sometimes short video clips at the VGL forums. Selections from this media will be published to present our activities on our website, social media, and possibly flyers. More information can be found in our privacy policy. 
Registration is now closed.
Sign up to receive updates on our leadership programs.