Learning: 3 workshops, can be taken individually or as a package
Dates: 13 November / 16 November / 24 November 2020 — 17:00-19:00 CET
Who is this for: Managers or team leaders working with virtual or hybrid remote-local teams
Group size: 8-15 participants
Instructor: Dr. Barbara Covarrubias Venegas
Certificate: Certificate of completion
Upgrade Your Digital Leadership Skills
Do you and/or your managers have what it takes to lead a remote virtual team?

Do you feel equipped with the necessary digital leadership skills to create a sense of team belonging?

Do you know how to support your team members to thrive as part of an engaged and productive remote team?
The VGL Workshops Series "DIGITAL Leadership: Leading Virtual and Hybrid Teams" provides you with methods and tools to develop the necessary skills and capabilities you'll need to be an effective leader of a virtual team in a time of constant change and complexity.
Through a practical, personalized learning approach, backed up by theory and research, you'll understand how to capitalize on your strengths and manage your weaknesses to excel as a leader of a virtual team.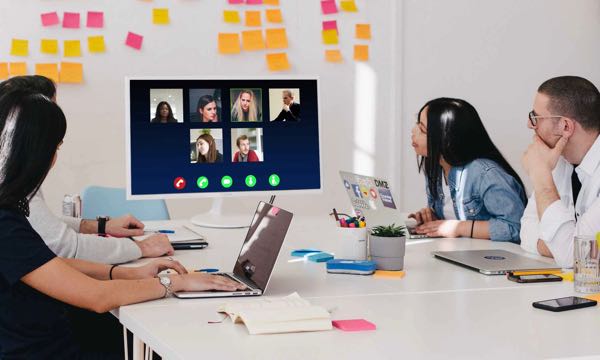 Workshop 1
TRUST and BELONGING in a Virtual Team
How to maximize the synergy and productivity of your virtual team?
Date: Friday, 13 November 2020
Time: 17:00-19:00 CET
Virtual and (partly) remote teams are now the reality in almost all organisations across the globe. However, research has shown that regardless of the numerous benefits, the transition from physical to virtual teams comes with several difficulties, causing many virtual teams to underperform or fail entirely. 
Two of the key elements of any effective team, which have suffered particularly in the virtual shift, are trust and belonging. A sense of team belonging and virtual team bonding not only increases collaboration within remote teams, but also boosts productivity and efficiency. It makes virtual team members feel connected and valued, which in turn makes them highly dedicated to their specific tasks and the organisation in general.
So how can managers build trust in remote teams and create an inclusive work environment?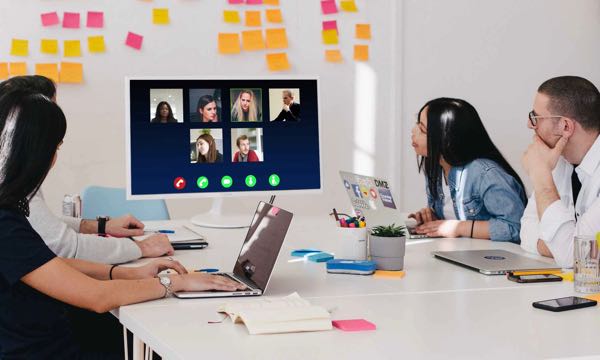 Create & sustain trust, recognise the value of autonomy in remote teams
Connect people, build your sense of team, & drive employee engagement regardless of geographical limitations
Use different technologies and apps to support virtual work
Assess communication in the absence of visual cues
Build a solid foundation to coach and provide feedback virtually
Facilitate virtual team building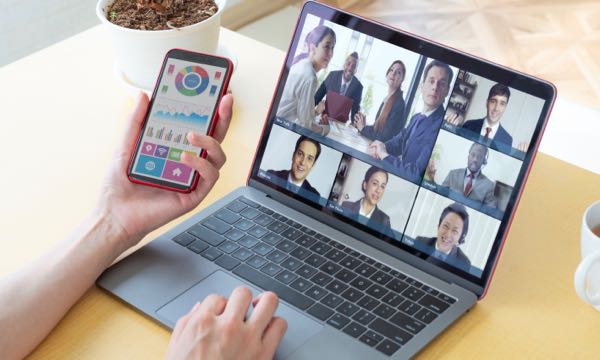 Workshop 2
PRODUCTIVE Working Techniques for the Virtual Space
How to lead and work productively as part of a remote team?
Date: Monday, 16 November 2020
Time: 17:00-19:00 CET
Research shows that productivity increases when employees can work from home. But we often struggle at the beginning — until we learn how to cope with the new environment and make it work for us instead of against us. 
Here, the right technology and productivity strategies can take some time, but are crucial to implement in virtual teams. The result: Teams who understand how to stay on task, on schedule, focused, and connected with their co-workers. More efficient communication and collaboration. And ultimately, productivity regardless of location.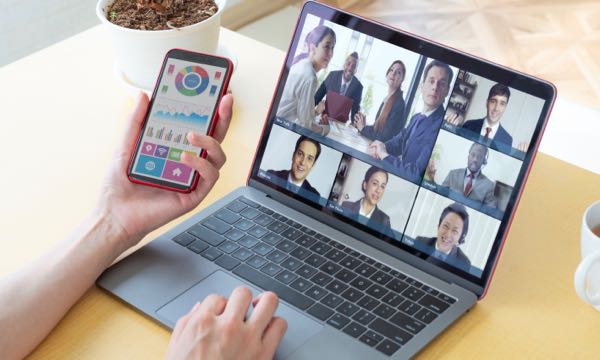 Improve remote team productivity and communication
How to manage your own workflow better and improve your own performance
Use techniques to structure your workdays supported by time management apps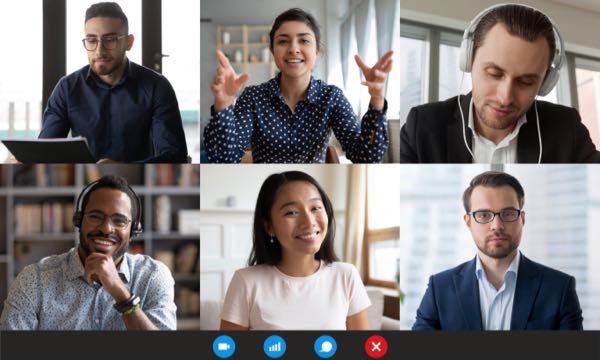 Workshop 3
INCLUSIVE Virtual Meetings
How to lead effective virtual meetings where everyone feels included and participates in the discussion?
Date: Tuesday, 24 November 2020
Time: 17:00-19:00 CET
Virtual meetings don't have to be a waste of time. In fact, they can be more effective than traditional in-presence meetings. Beyond the fact that they're inexpensive ways to get people together, as there are no travel and accommodation costs, and your company is getting "greener", you can also foster engagement more evenly than in on-site meetings. Technology, different platforms and apps are a great opportunity to build a new level of engagement and trust.
With the right strategies, you can create a virtual space filled with energy: and your virtual team meetings will take off! With a well-facilitated team meeting, you prevent your participants' attention from drifting away, promote team spirit and successfully reduce negative social distancing effects. Research shows that inclusion is critical to keeping employees engaged, teams collaborative, and organizations innovative—all critical components of business success.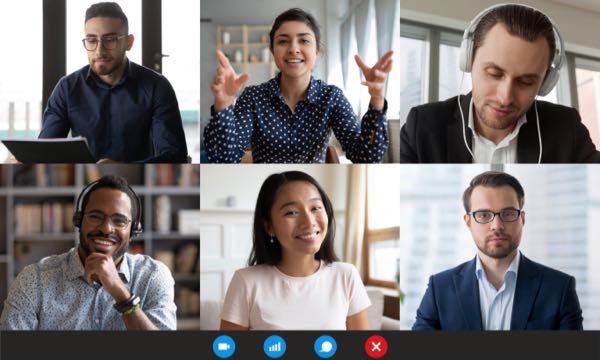 Prepare, run and follow up on virtual meetings effectively
Create an inclusive environment in meetings to increase engagement
Take effective meeting minutes during virtual meetings
Schedule meetings efficiently to minimize the number of interruptions
Schedule meetings if you have team members in different time zones
Facilitate hybrid meetings (people on-site and remote workers)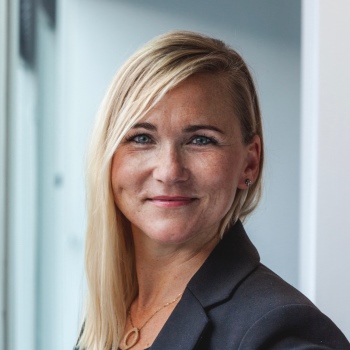 Dr. Barbara Covarrubias Venegas
Barbara is a senior researcher and lecturer at different universities in Austria and abroad. Besides, she is Visiting Professor at the University in Valencia/Spain. Her research focuses on New Ways of Working and particularly leadership strategies for complex environments. 
Barbara is the project leader for Vienna Global Leaders and EUNEPA's different leadership programs. Besides, she is a passionate dancer and fell deeply in love with West Coast Swing. Read more at www.barbaracv.com
Testimonials on previous VGL programmes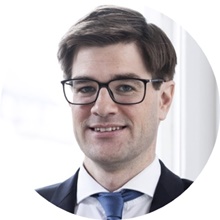 Patrick Etz
Managing Partner, ARACON Consulting GmbH
This programme was excellent. Both the material and instructors were extremely relevant to what needs I brought to the programme. I honestly feel better equipped returning to my team. I can recommend this programme to everyone who wants to succeed!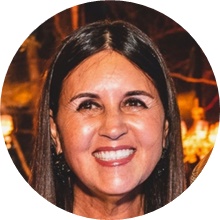 Claudia Correa
Associate Coach, BeHuman
My best collective zoom experience so far. The conference on Positive Leadership with the Vienna Global Leaders network last week was such an energizing experience. With people attending from all over the world. Tremendous organization speakers and format. The content keeps resonating in me.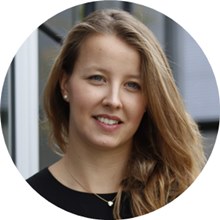 Vera Märk
Head of HR, Medicus AI GmbH
Taking part in the LIVED program was an exceptional experience. It helped me better understand certain aspects of leadership as well as to identify my own areas of improvement. The collaborative group of participants with varied backgrounds made this workshop even more valuable. It gave us a platform not only to learn from the LIVED program and its insights, but also to learn from each other's experiences, stories and backgrounds.
Stay updated with the latest VGL Forums and workshops!