VGL FORUM
DANCE YOUR WAY INTO LEADERSHIP –

What Can We Learn from Dancing for Leadership in a Complex World?
Date: 28 January 2020, 18:00–20:00 (Start 18:30)
Now really, until when? Smooth closing, after the talk we are inviting you to network, bar will open and besides, you can "taste" West Coast Swing – a lot of dancers will be there who are eager to give a glimpse of the feeling of this beautiful dance!
Location: Café Aera, Gonzagagasse 11, 1010 Vienna / downstairs
Speaker & passionate dance: Dr. Barbara Covarrubias Venegas
Professional dancers: Stella Maria Schletterer, Christopher Piffel
Language: English
Registration: online see below
Social: Facebook | LinkedIn | Xing
Today's leaders must be equipped with the mental, emotional, and interpersonal preparedness for uncertainty and risk.
We want to shed a different light on leadership by building on the analogy of dancing. There is vast empirical evidence about the positive effects of dancing (improving mental health/agility and body fitness, increasing social interaction, boosting overall happiness and much more), yet the relation to leadership is widely unknown. And there is so much that we can learn from dancing to become better leaders – and better followers / employees.
We – one passionate dancer but professional researcher and two professional dancers / a biologist and a musician – explore participative leadership strategies, shared decision making, the importance of trust, respect, acknowledgments, space & proactive behaviour in an interactive way. We will look at what leaders and also followers can do to create a better environment in order to flourish as a team – in organizations, but also on the dance floor. ????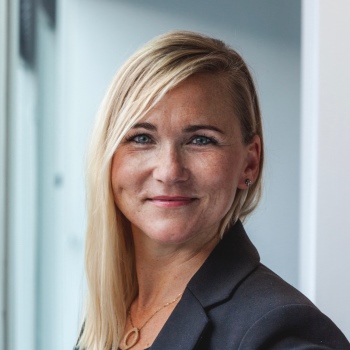 Dr. Barbara Covarrubias Venegas
Barbara is a senior researcher and lecturer at different universities in Austria and abroad. Besides, she is Visiting Professor at the University in Valencia/Spain. Her research focuses on New Ways of Working and particularly leadership strategies for complex environments. Barbara is the project leader for Vienna Global Leaders and Eunepa's different leadership programs. Besides, she is a passionate dancer and fell deeply in love with West Coast Swing. www.barbaracv.com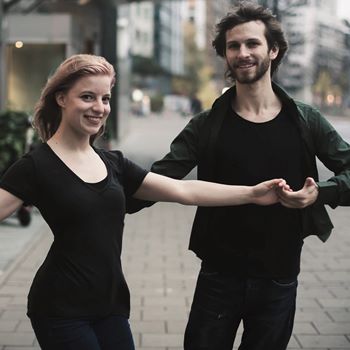 Christopher Piffel & Stella Maria Schletterer
Christopher and Stella Maria are two Austrian dance instructors specialized in the field of West Coast Swing. They have been teaching couple dancing since 2010 and are regularly competing and teaching West Coast Swing at national and international events.
www.chris-stella.dance
Registration to the Event
Entry is free. Due to limited spaces, we ask you to kindly register in advance.
– By signing up, you agree that your name and email address can be processed to register and to receive updates to VGL. You can revoke this at any time via info@viennagloballeaders.com. Learn more in our privacy policy.
– We produce photos and sometimes short video clips at the VGL forums. Selections from this media will be published to present our activities on our website, social media, and possibly flyers. More information can be found in our privacy policy. 
Registration is now closed.
Sign up to receive updates on our leadership programs.