Dance Your Way Into Leadership:
What Can We Learn From Dancing for Leadership in a Complex World?
Date: POSTPONED – due to the current situation, this event is postponed until further notice
Time: tba
Location: Spidi Training ("Seychellen" Room), Franz-Josefs-Kai 27, 1010 Vienna
Participants: max. 14
Fee: €249 (The workshop covers tuition, course materials, refreshments and coffee breaks, and a certificate of attendance and completion.)
Questions?
Contact us, we are happy to help you.
info@viennagloballeaders.com
+43-1-996-2078
Leadership in organisations is becoming increasingly complex due to globalisation, digitalisation, diverging values and expectations of different generations towards organisations.
Surveys even show that younger generations do not even strive for a leadership position anymore.
At the same time, new leadership theories emerge, which aim at supporting managers with tools on how to approach the challenges of a VUCA world. Volatility, Uncertainty, Complexity and Ambiguity — VUCA — are the realities of today and will continue to be so in the future. Leading in a complex world presents a challenging environment for leaders and requires a range of new competencies to succeed — for leaders and employees/followers. Today's leaders must be equipped with the mental, emotional, and interpersonal preparedness for uncertainty and risk.
There is growing evidence that the range of abilities that constitute what is now commonly known as emotional and social intelligence plays a key role in determining success in life and in the workplace.
In this workshop, I will shed a different light on leadership by building on the analogy of dancing.
There is vast empirical evidence about the positive effects of dancing (improving mental health/agility and body fitness, increasing social interaction, boosting overall happiness and much more) >> we will experiment on dancing our way into leadership in a complex environment. There is so much that we can learn from dancing to become better leaders — and better followers.
I am a passionate organisational researcher, but also a passionate dancer and I am looking forward to discuss and work on what we as leaders, but also followers, can do to create a better environment to flourish as a team — in organisations!
Step out of your comfort zone — you do not need to be a dancer to learn from dancing to become a better leader!
Leadership as a co-creative process
Distributed Leadership & Participation
Empowerment & Proactivity
Flexibility/Agile Mindset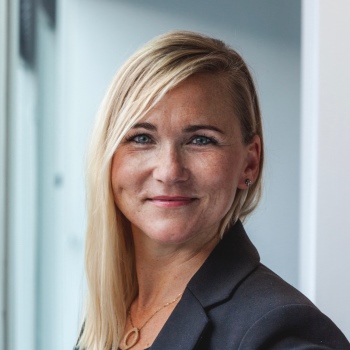 Dr. Barbara Covarrubias Venegas
Barbara is a senior researcher and lecturer at different universities in Austria and abroad. Besides, she is Visiting Professor at the University in Valencia/Spain. Her research focuses on New Ways of Working and particularly leadership strategies for complex environments. Barbara is the project leader for Vienna Global Leaders and Eunepa's different leadership programs. Besides, she is a passionate dancer and fell deeply in love with West Coast Swing.
Read more at www.barbaracv.com
Sign up to receive VGL insights.