VIRTUAL VGL FORUM
Football and Leadership –
A Coach, a Player and a Leader Walk Into a Zoom Meeting
Mental Toughness, Team Spirit and Energy Management
Bonus Resources
Speakers: Kat Khosrowyar, Ahmed Abdelfattah and Pascal Maygnan, moderated by Pari Namazie
Registration: Registration is now closed
Football is one of the most beloved sports across the globe. From garnering the loyal community support for small underdog teams to the reverence of the big leagues and top talent, football has inspired fans across lifetimes.
The world of business leadership is not too far away. From setting goals, adapting strategies to building team spirit and fostering resilience, football and leadership cross over many areas.
What makes a great football coach? What makes a great leader?

What keeps football fans so loyal? What keeps teams, employees and customers loyal?

What is the secret to cultivating mental toughness?

How do you as a coach, player and leader sustain team spirit in times of loss and hardship?

What does energy management look like for a team?

What lessons can we transfer from the field to the office?
Join us as Pari Namazie moderates a conversation with Kat Khosrowyar (former Head Coach of Iran's National Women's Football Team), Ahmed Abdelfattah (Senior Service Program Manager, Giesecke+Devrient and Football Player) and Pascal Maygnan (International CFO, Cerner), where we share stories, insights and best practices on football and leadership.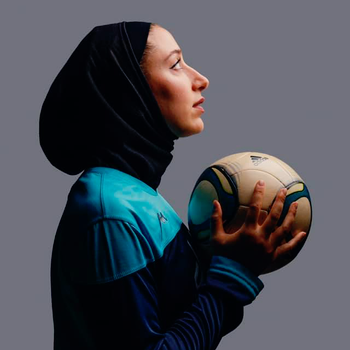 Kat Khosrowyar
Kat — previously Head Coach of Iran's National Women's Football Team — is the first American Iranian championing women's rights to play football in the Middle East, specifically in Iran. Having spent the last decade changing the stigma attached to women's football, her mission was to encourage millions of girls to play worldwide.
During a family holiday to Iran, she was scouted while practicing and asked to join the first Iranian women's national football team.
She started her campaign by captaining the national team and helped lead them to the top 10 teams of Asia. She then became the first woman to receive the prestigious FIFA 'A' license for coaching and was the Head Coach of the Under 19 National Team.
Kat has a Master's degree in Chemical Engineering from the University of Birmingham and is currently studying Global Affairs at Rice University.
She has been interviewed for the Wall Street Journal, CBS 60 minutes with Lesley Stahl, USA Today, FIFA magazine, and she has spoken about using football as a diplomatic tool at the Chicago Council on Global Affairs, She Believes Summit in NYC and UC Davis School of Law with a United Nations Special Rapporteur, and gave a TED talk.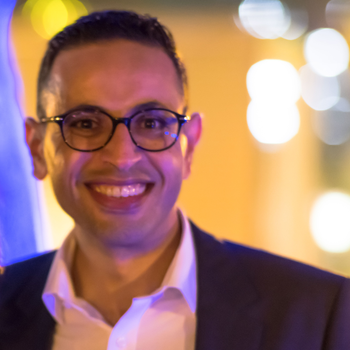 Ahmed Abdelfattah
Ahmed — an avid football player — is a Senior Service Program Manager in G+D Currency Technology, currently managing the services portfolio in multiple fully-automated currency technology projects across the Middle East and Africa. Before joining G+D Currency Technology, he held different regional managerial positions in Procter & Gamble, HP and DXC Technology.
With a career span of more than 20 years, Ahmed has unique multinational experience in service management and consultation, strategic service implementation, team building, and company collaboration.
Ahmed holds degrees in both Economics and IT, a PMP Certificate as well as other management and technical certificates.
He played professional football in his teens and to this day remains a passionate football player.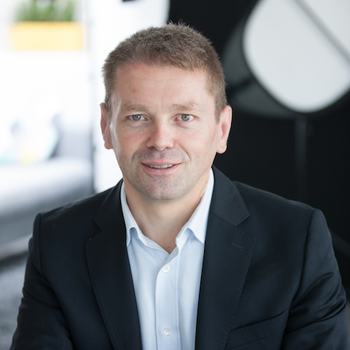 Pascal Maygnan
Pascal is an experienced CFO with more than 25 years of international experience at blue chip companies like Spie-Batignolles, Hewlett-Packard, Johnson & Johnson, and Cerner. In his multiple roles, Pascal has successfully developed and led multi-cultural teams and acted as a strong business partner to define and implement profitable growth strategies.
Pascal is also a Certified Professional Co-Active Coach (CPCC) as well as an Associate Certified Coach (ACC) with CTI and ICF, the two most reputable coaching organizations worldwide. Driven by his passion for leadership and people development, he coaches executives, first-time managers, leaders transitioning into new roles, or teams.
Pascal holds an MBA from Columbia Business School. He is also a wine connoisseur. Pascal does not play football, but he watches it from time to time.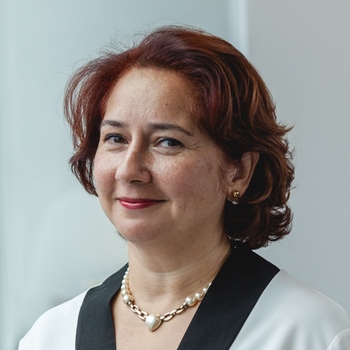 Dr. Pari Namazie
Pari is the founder of the platform Vienna Global Leaders and will co-moderate this session. She is an executive coach, facilitator and the Managing Partner and Head of the Leadership and Organisations Division at EUNEPA. She has over 25 years of experience in the field with multinational and international companies. 
Registration to the Event
Participation is free. 
If you need help, please email info@viennagloballeaders.com.
– We produce photos and sometimes short video clips. Selections from this media will be published on our website and social media. You can revoke this any time: privacy policy. 
Registration is now closed.
Stay updated with the latest VGL Forums and workshops!