Mastering Leadership in a Complex World
"Mastering Leadership in a Complex World"
This skills-based executive leadership program focuses on leading in an unpredictable, uncertain market in an international context, and is based on LIVED, which stands for Learning, Intellect, Values, Emotions, and Drive.
When: 18-20 March 2020
Where: Vienna, Austria (exact location tba)
Target audience: Managers dealing with unpredictable, uncertain, volatile, and risky markets and environments
Fee: €1,250 (The program covers tuition, course materials, coursework, refreshments, and a resilience questionnaire.)
Questions?
Contact us, we are happy to help you.
info@viennagloballeaders.com
+43-1-996-2078
The LIVED® Leadership Development Program has been developed based on latest leadership by PSI International. It builds on the five core dimensions Learning, Intellect, Values, Emotions and Drive (LIVED).
The successful combination of an intellectual dimension, an emotional dimension, a dimension that focuses on an individual's drive to succeed, a dimension that takes account of an individual's attitude or values, and finally a dimension that recognizes the importance of learning, in order to adapt to the demanding circumstances of the fast-paced modern world, together form a strong foundation to lead with excellence and confidence in a VUCA world.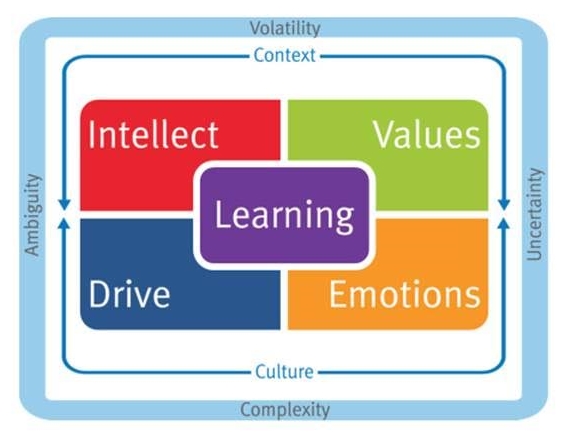 Program Focus:
Leadership in an International Context
SELF-LEADERSHIP
Focusing on each person's self-leadership through pre-assessments
LEADING HIGH-PERFORMING TEAMS
Creating, leading, managing and motivating high performance teams
LEADING THE ORGANIZATION
Understanding opportunities, risks and decisions to lead international organizations
LEADING INTERNATIONALLY
Communicating, negotiating and building relationships in an international environment
Sign up to receive VGL insights.