LIVED

®

: Mastering Leadership in a Complex World
This skills-based executive leadership program focuses on leading in an unpredictable, uncertain market in an international context, and is based on LIVED®, which stands for Learning, Intellect, Values, Emotions, and Drive.
Date: 18-20 March 2020 (3 days)
Location: Vienna, Austria (exact location tba)
Target audience: Mid-level managers who seek to launch or expand their international leadership skills; Managers dealing with unpredictable, uncertain, and risky markets and environments
Registration deadline: 23 February 2020
Fee:
LIVED®: €1,750 
The program covers tuition, course materials, coursework, a 360 LIVED® assessment, a resilience questionnaire, refreshments, and a certificate of attendance and completion by our accredited partner PSI Online.
LIVED® + 3 individual coaching sessions: €2,250
In addition to the above, the program includes 3 individual coaching sessions for post-development and working on your personal development plan.
Questions?
Contact us, we are happy to help you.
info@viennagloballeaders.com
+43-1-996-2078

The LIVED® Leadership Development Program has been developed based on latest leadership by PSI International.
LIVED® builds on the five core dimensions
Learning 
Intellect 
Values
Emotions
and Drive. 
The successful combination of these core dimensions applied to an international context form a strong foundation to lead with confidence and efficiency in a VUCA (Volatility, Uncertainty, Complexity, Ambiguity) market.
Focus: 
Leadership in an International Context
SELF-LEADERSHIP
Focusing on each person's self-leadership through pre-assessments
LEADING HIGH-PERFORMING TEAMS
Creating, leading, managing and motivating high performance teams
LEADING THE ORGANIZATION
Understanding opportunities, risks and decisions to lead international organizations
LEADING INTERNATIONALLY
Communicating, negotiating and building relationships in an international environment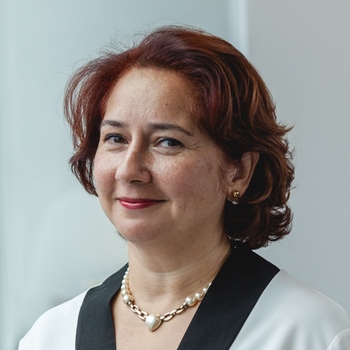 Dr. Pari Namazie
Pari has over 20 years experience as a
Leadership facilitator
Executive coach
Organisational improvement consultant
Pari works with global companies, executive teams and leaders, supporting them at all stages, starting from new leaders in transition through identifying next career moves and exit strategies. Pari also works with executive teams to improve trust and dialogue, enhance vision and execute strategy. She supports them as a trusted advisor in communication, corporate culture, leading across cultures, and building transparency.
Pari holds a PhD in International Human Resources Management (2007) and a BA (Hons) in Business Studies from Middlesex Business School in London. As an author she has published academic articles and book chapters and lectured Intercultural Communication at the Centre for Global Politics Freie Universität Berlin from 2010-2019. Pari served as the President of SIETAR Europa (2015-2018).
Pari lives in Vienna, Austria and speaks fluent English, Persian and enough German to keep her out of trouble.
LIVED® brings together managers and leaders and connects them with international best practices to operate with more confidence and efficiency in a VUCA (Volatility, Uncertainty, Complexity and Ambiguity) market.
Through this leadership training, participants will:
Develop global perspectives through collaborative learning using hands-on methods and relevant business cases
Identify and implement best practices in their own environment
Expand their international network
Develop their competencies and skills for leading in a complex environment
Optional add-on: Advance their personal development plan with support from the program team
Optional add-on: Review their personal development plan with an expert after six months
Sign up to receive VGL insights.